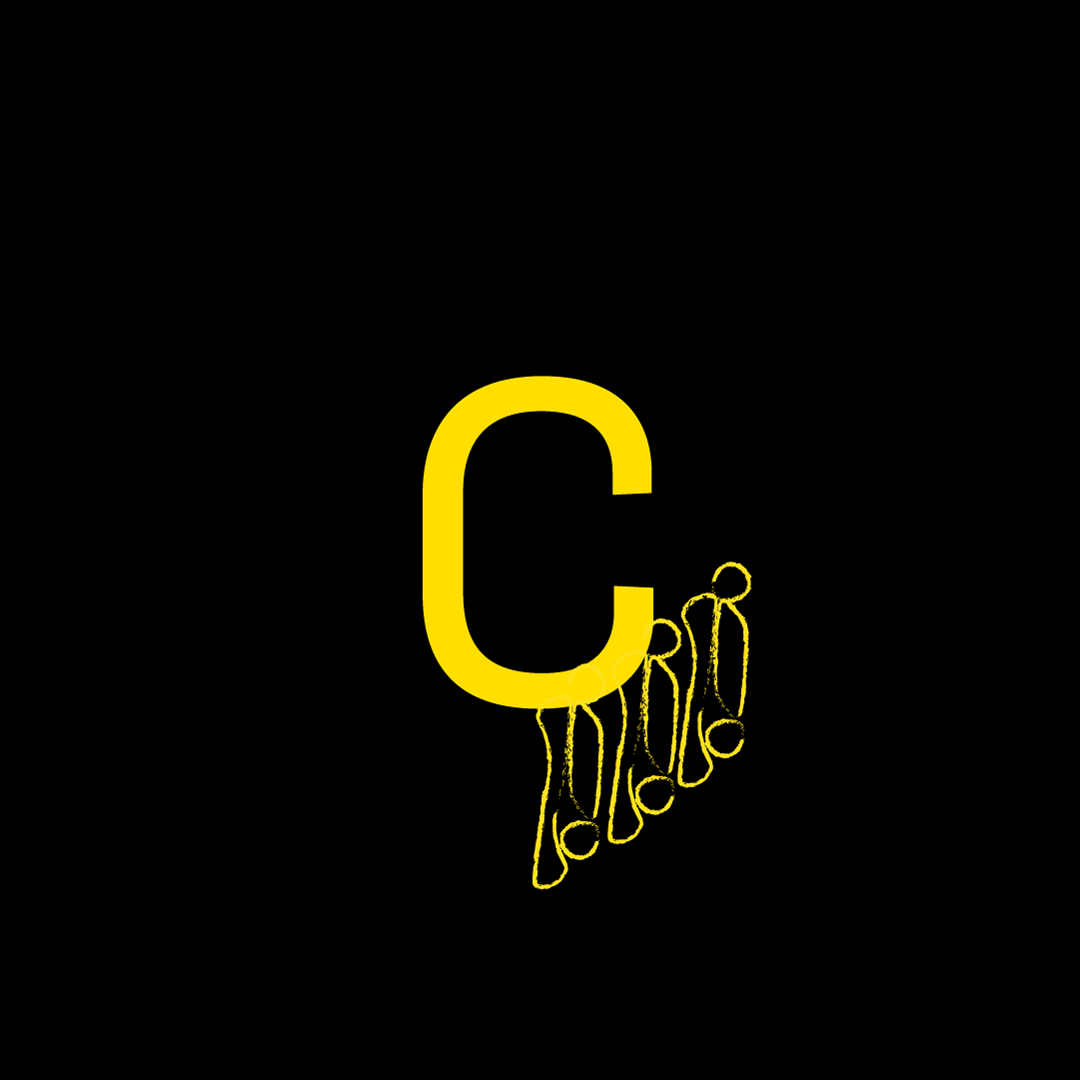 CAM IS A COLLECTIVE.
We are a collaborative research collective made up of interdisciplinary artists, designers and storytellers. As a feminist collective, our work places itself at the intersection of art and technology, constantly contemplating its unbounded impact in multiple contexts.
MEMBERS
Carisa
is an interdisciplinary designer with an expertise in graphic and digital design. She expresses great interest in alternative storytelling practices, feminism and personal game design. Having spent most of her life in Qatar as an expatriate, she considers her transnational identity as an empowering asset in her work.
Amreen
is an artist, designer and researcher whose creative projects fall within the intersection of art, design and technology. Her work investigates how technologies are transforming the way human bodies move, live and play. Her current project "An Uneasy Terrain" is an expression of her research through installation design.
Maria
is an artist, storyteller and programmer whose work spans across multiple disciplines to find new ways to tell stories of the human experience. Her recent experimental works explore the AIDS epidemic, featuring digital and hand-drawn illustrations, electronic literature, and augmented reality.
Portfolio
OUR WORK.
Sybertek: Migrants at Bay
CAM x SAVAC, ADA-DADA Residency
This interactive experience was inspired by the current data collection and presentation on the migrant crisis. The story begins after a migrant incident has occurred in the imagined future of a fictional surveillance nation state, The Republic of Sybertek. The Ministry of Border Security and Citizen Protection (BSCP) is attempting to curb the flow of irregular migration at their seaside borders. The scene invites the participant to take on the role of a state appointed Migrant Incident Documentation Officer (M.I.D.O) tasked with "recording" information about the migrant's belongings that have washed up after a smuggler boat carrying people has capsized.

Using worldbuilding and storytelling, we attempt to highlight stories behind the humans who are often forced to migrate. In doing so, we wanted to respond to cold statistical data that omits the cruel reality of the crisis. The work considers the question "who collected this data, and what is left out?".

Sybertek: Migrants at Bay was created using Unity Game engine, and is hosted and playable on itch.io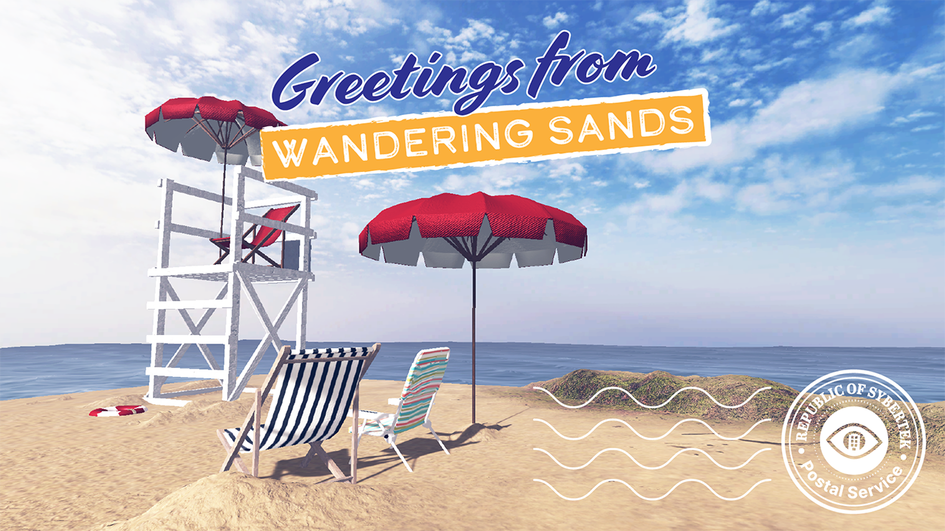 ---
Workshop Series: Sketching with p5.js
CAM x Studio Time Workshop
This workshop was a collaboration with Studio Time, a virtual studio for artists to get together as a response to the pandemic. We prepared two Introductory sessions that spanned two weeks for participants who wanted to learn creative coding on the browser with p5.js. Session 1 was a sketching session with various geometric shapes to create an abstract composition, while Session 2 was a continuation of the 1st, with a focus on p5.js interactivity.

The presentations can be viewed here: Session 1, Session 2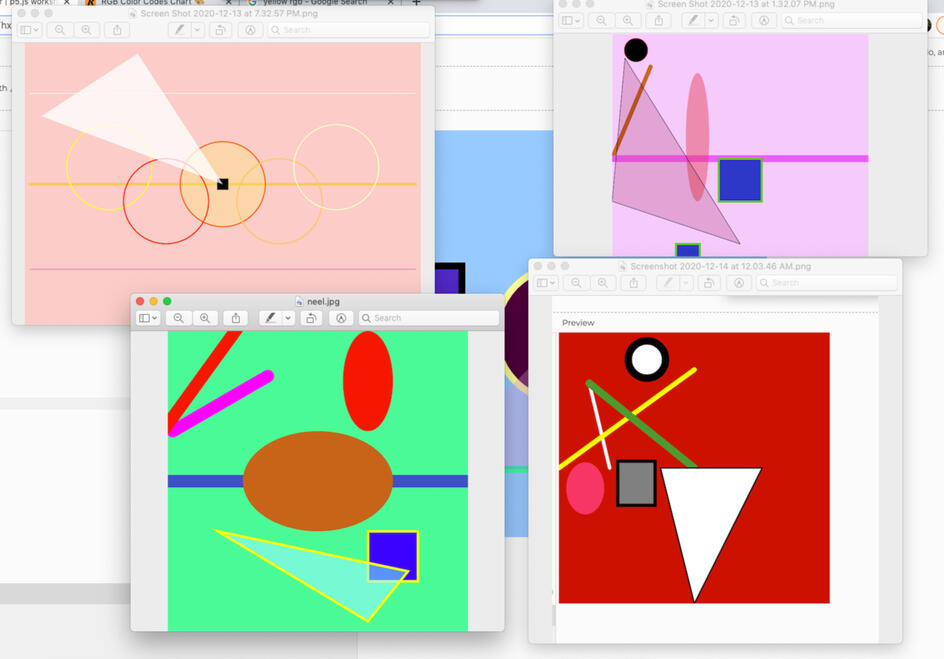 ---
Nagata Shachu in AR
CAM x UKAI Projects, MIGRATION Residency (in collaboration with Nagata Shachu Ensemble)
Nagata Shachu in AR is a project outcome from the MIGRATION residency at UKAI Projects. As a collective we collaborated with Nagata Shachu, a Japanese Taiko Ensemble, to digitize and transmit knowledge about the group and also relay informative content to audiences through augmented reality. This content comprised of personalized stories of the Nagata Shachu members In our exploration, we utilized the AR.js coding library and created customized image markers to familiarize ourselves with open source AR, creating our own hosted page for the experience.

This experience is hosted at nagatashachu.com/stories

The posters are accessible in this drive folder.

Documentation of the project can be found on the CAM Collective tumblr.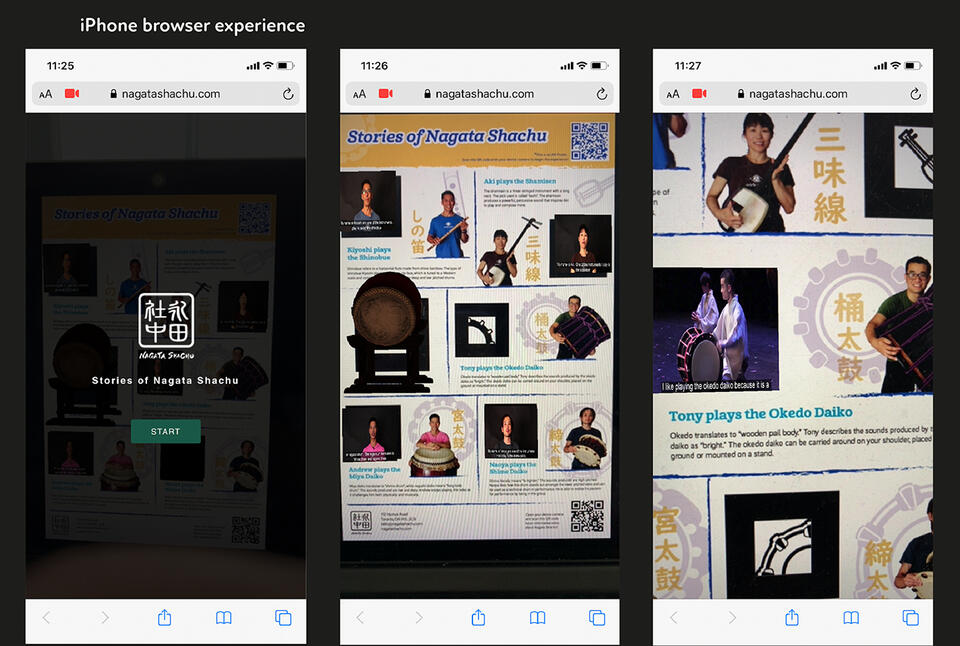 The image markers were then placed onto an AR poster (and other applications, such as the mug) that can be printed. The aim of this exploration was to design within the affordances and restrictions of open source AR, and to migrate the experiences Nagata Shachu can provide to its audiences to the digital, in the COVID-19 pandemic.